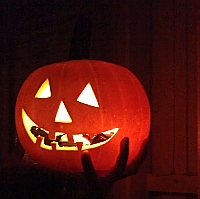 It is not much left of the day, and it's time to reveal the winner if the All Hallow's Read Giveaway! I am pleased to say that there was 30 entries into the lottery, and with the help of the Mrs Glosser's Math Goodies Custom Random Number Generator the winners have been chosen. The winners are for Bram Stoker's Dracula Paul Keefe, and for J. A. Saare's Dead, Undead, or Somewhere in Between Alina Rios.
Congratulations to the winners, please send me your snail mail addresses so that I can send the books your way!

Happy Halloween & Happy Reading!